Danny Portee, MBA, HCS, CPC, CPRW
President/CEO
For over 20 years, Mr. Portee has been developing and delivering marketing excellence in task-driven, multi-cultural, and global environments. With a consistent record of achievement in promotion and marketing, he has demonstrated the ability to recognize innovation and implement strategic thinking and leadership capabilities in product and segment marketing. He has done so through traditional and non-traditional channels, new program launches, and the development of non-productive territories to markets of opportunities.As the Owner and President of Professional Management Enterprises, Inc. (PME), headquartered in Indianapolis, Mr. Portee provides daily corporate leadership to his staff, while directing and coordinating national sales, new business development, marketing, and customer service. He manages the company budget, recruits, trains, and supervises professionals on his team – all while maintaining a corporate culture of individual cultivation, diversity and innovation. Mr. Portee received his Associate of Science degree from Vincennes University in 1995, his Bachelor of Science in Human Resource Management from Oakland City University in 2001, and an MBA in Organizational Leadership in 2003 and Human Resource Management from Columbia Southern University in 2010. In 2010, he received his HR Selection and Staffing Certification from Cornell University. Mr. Portee other accomplishments includes earning the Human Capital Strategist certification, Certified Personnel Consultant, Certified Career Coach, Certified Resume Writer, and he's a board member for Jobs and Prosperity Task Force for American Solutions, and Hoosier Veteran Assistance Program (HVAF).As an enlisted member in the Army from 1983-2003, Mr. Portee served in the capacity of Senior Telecommunications Manager, Recruiter, Sales Manager and Trainer during his twenty years of military service. Portee and his wife Pamela live in Indianapolis, Indiana and have two children.
Yolanda Merritt
Training Specialist/FSO
Mrs. Yolanda Merritt holds the current position as the Training Specialist/FSO at Professional Management Enterprises (PME). She was previously the  Director of Human Resources from 2012 to 2022.  Yolanda has also served in the role of Director of Recruiting from  2005 to  2012. Mrs. Merritt is highly organized, take charge professional with more than thirty two years of Human Resources and Recruiting experience. Prior to joining PME, Mrs. Merritt served 22 years as an Active Army Senior HR Manager, providing human resources support to military forces operating in several states with in the Continental United States. Mrs. Merritt has extensive experience as an Army Human Resources Manager to include seven years as one of the Top Recruiters within the United States Army Recruiting Command. Mrs. Merritt holds a Bachelor of Science in Business from University of Phoenix.
Clarissa Nowlin
Controller
Clarissa R Nowlin joined Professional Management Enterprises (PME) in March 2013 and serves as the Controller. She brings more than 30 years of demonstrated expertise in financial planning, reporting and analysis along with accounting/financial/tax experience to the team. She obtained her experience from one of the big 4 accounting firms as well as over 18 years working in the staffing industry, IT specific. She is responsible all aspects of managing and overseeing the accounting and payroll department. Clarissa graduated from Ball State University in 1987 with a Bachelor of Science in Accounting. CPA Candidate She enjoys spending time with family.
William Retherford
Vice President of Operations
 Will Retherford has two decades of experience in the IT and consulting fields, with organizations ranging from less than 10 employees to over 100,000, delivering projects and services to the Federal and State government, biotechnology sector, manufacturing, healthcare and financial services market.  But if you ask him what is real occupation, he'd say "I'm an itinerant youth football coach, renaissance man and street corner philosopher".  Married for 22 years with two children, his primary focus at PME is on what we can do to get 2% better every day.
Linda Flores Graham
Manager of Healthcare Recruiting
Linda Flores-Graham has been working for Professional Management Enterprises, Inc. since 2014 as a Project Manager/Senior Healthcare Recruiter/Credentialing Specialist. Linda graduated from Webster University with a dual Master of Arts in Human Recourses and Management, and a Bachelor of Science in Business Administration from Wayland Baptist University. She has 14 years experience in Management, and 18 years experience in recruitment. Her recruitment experience has been in the following positions: Physicians, Mid-Levels, Nursing, Allied Health, Information Technology, Protective Services, and Miscellaneous Services.
Jennifer Pongonis
Senior Accounting Analyst
Employed by PME since 2012 Jennifer has a bachelor's degree from Indiana University and over 20 years of experience in Accounting, Payroll Administration and Administrative disciplines. Prior to joining PME, Mrs. Pongonis has worked in the Corporate arena ,Non-profit, and Small Business environment – enabling the combination of big business and government programs to further the promotion of small businesses and to help them succeed. With specific experience in accounting, payroll law, grant specifications, proposal requirements, in-house IT systems, and software aptitude, Mrs. Pongonis brings a "can do" attitude to any environment.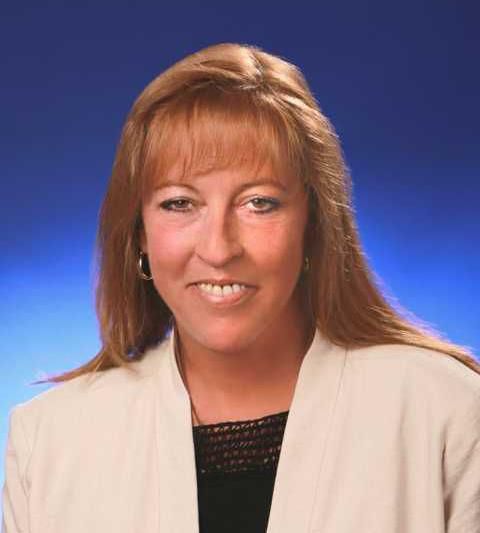 Clarence Thompkins
HR Manager
Clarence started at PME in 2018 as the Human Resources Generalist and in 2022 became the HR Manager. He worked in Human Resources at Honda Manufacturing before joining PME. Clarence graduated from Indiana University with a Master's in Human Resources Management.He also holds a Graduate certificate of Human Resources Development and Training 
from Michigan State University. He enjoy spending time with my family and going 
back home to Alabama for vacations every year.
Travis Caughman
Account Manager